Today
finally
felt like summer. Sleeping in, morning scripture study, bowl of Kellog's
Krave
, late shower, errand run with a friend, finishing touches of a clean room, painting a mirror, trying to darn holes in favorite cardigans, sewing lavender pouches, planning projects to sew hems, book club planning, Harry Potter debating, dreaming of a lavender or mint green-grey-white wedding, quesadilla making, spaghetti eating, no make-up, hair undone, new shoe wearing, purchasing a
adorable
skirt, and a
darling
dress, leaving the bedroom window open, journal entry catch-uping, reading, dreaming of a future home, and writing in the thunder. Now
that's
what I call summer.
My dream house...
I bought 3 of these picture frames. It fits my painting nicely!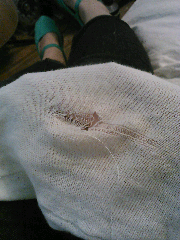 The whole in my mint green cardigan that I tried to darn... darn those holes!
Spray painted mirror... check!
To be sewn on this skirt
My dress that I can't wait to wear!
I'm putting up 3 more shelves to replace my bookcase hutch above my desk. I'll be add to more books!
Sorry about the lighting... but this is my new dress I ordered.
My new skirt coming soon...gosh. I love dresses and skirts. (This one cost me a whole $12.48. No tax. No shipping charge!)
I color-coded my books!
Love that figure. Oh, I did find my Inheritance book... it is to the left. :)
Can't wait to put up my new shelves...
The sad pile of books awaiting a home. Everywhere else is full.
Getting ready to stuff
Finished!
What it looked like before...